Story of our Company
Family owned since 1933, we specialize in the sale of beverage equipment and supplies in the Pacific Northwest area, though we do serve customers nationwide and even in Canada.
We work closely with Pacific Northwest beer and wine distributors, bars, restaurants, breweries, wineries, bottlers and homebrewers. Our focus is on equipment and supplies for dispensing and storing beverages in the beer, wine, soda and coffee industry. Products include draft parts, bar guns, regulators, tubing, fittings and much more. Our goal is to provide the best customer service and technical expertise to our valued customers.
Our story, like yours, is a long one filled with change and growth. We have learned that something as simple as pouring a drink can bring people together. Whether its a tall mug at the bar, a fine wine after dinner, or a milkshake at the soda fountain, we've been there to help you enjoy it!
So go on, have some people over or get out and meet them, wherever your drinks are poured, let us help you tell your story!
This is custom heading element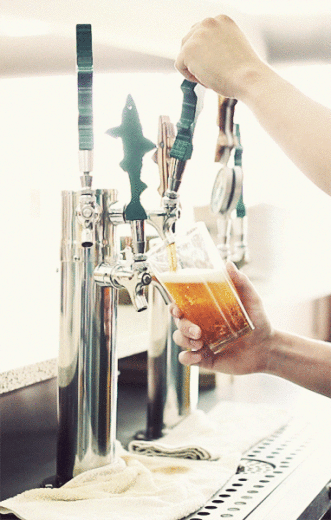 "...something as simple as pouring a drink can bring people together. "
Do you sell to wholesale or retail customers?

?
Both! If you are a distributor, please contact us directly to set up an account. If you are a retail customer, feel free to browse our online store or visit us in Seattle!
Where do you ship to?

?
We ship to all 50 United States and Canada! If you live elsewhere, please contact us and we will make special accommodations and work out a solution with you.
Are you a homebrew store?

?
Not quite. We provide equipment to bring your homebrew beer or favorite microbrew out of the keg and into your cup! We'll even provide the keg
Are you an online only store?

?
Absolutely not! If you're in Seattle, WA we'd love for you to stop by and visit us! If not, give us a call and we'll help you determine exactly what you need.
Will you install my draft beer system?

?
Currently we do not provide installations in-house, but we can provide you with a list of installers we work with near you!